Congratulations to our Stars of The Week
Congratulations to our stars of the week at New Bradwell Department. The teachers would have loved to give every child this award today but these three were chosen for meeting all of their targets and each week, because of our children's collective achievements we know that each child will be more than able to receive this throughout the year.
Visiting the Local Area in Milton Keynes
The children in our Rainbow Class this week went to see the local sites in Milton Keynes and were especially pleased and excited to be invited into MKdons stadium and Ouse Valley park to see the water mill. These were just a couple of the sites on their list for exploration.
Thank you West Ashland Fire Station 2022
Our children at the department from all three classes got to visit the West Ashland Fire Station in Milton Keynes. The children got to put on a fireman's uniform, sit in the fire engine and watch the largest rescue crane in Milton Keynes in operation and even get to go in it!
Many thanks to all of those who helped make this day wonderful and thank you to our firefighters for letting us in.
New Bradwell's Got Talent 2022!
The Rainbow class put on a performance for the end of year called New Bradwell's Got Talent. We found out we have some hidden talents amongst our students at the department with DJ Drew, Penguin dancing, keyboard playing and signing. Parents clapped and cheered in the celebration of our children and the amazing abilities they have, which really shone through.
New Bradwell Carnival 2022!
The New Bradwell Carnival was back this year and we were delighted that some of the children from our department took part. Our children had a great time, playing on the tombola and enjoyed the slides and stalls. We hope to see you all and more next year!
The Victoria &Albert Museum in London 2022!
The Rainbow children have had an amazing trip today, visiting the Victoria & Albert museum in London. They have also had a mini-tour, seeing the sites of London, while enjoying the cooling paddling pool at Princess Diana's park, which was much needed on such a hot day.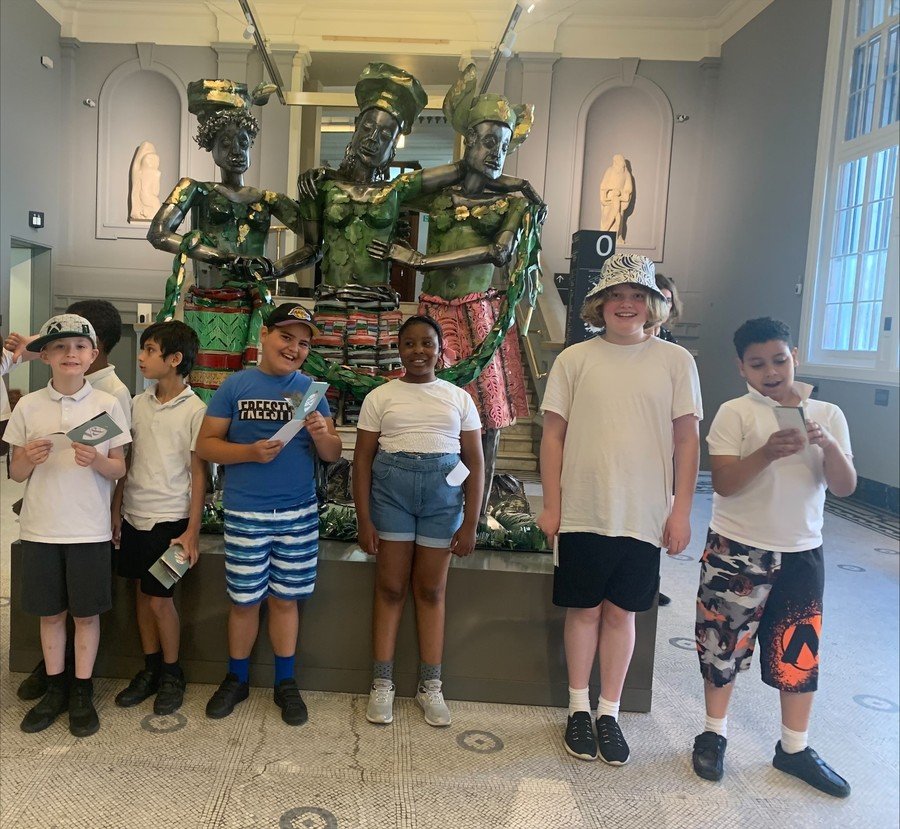 Cranfield Museum July 2022
The Rainbow class had an amazing time at Cranfield airport, where we got to walk and stand inside the engines. The children asked our tour guide lots of very good and interesting questions and they understood very complicated physics, so well done Rainbow!
Summer Forest School
Our Forest School's is all about exploring, problem solving and adventure!! The, now, two merged classes (Starlight and Moonbeam) have wonderful opportunities to see the natural world, every week, and learn about the processes of life, and all forms of it, and the importance it has for our world.
Thrift Farm Summer 2022
Our trip to Thrift Farm! As much as we enjoyed meeting the animals the park and inflatables were most certainly the favourite of the day.
The Queens Jubilee Celebrations
Our children were very creative with their artwork for the Queen's Platinum Jubilee party in the Moonbeam Class.
Worms and Mud!
The Starlight children had great fun learning about worms and digging in the mud.
Environmental Talk for the Rainbow Class
In June 2022 the Rainbow class had a visit from Milton Keynes recycling team who were more than happy to talk to us about the impact and importance of recycling and the environment. We were told that our children knew quite a bit already, which is an amazing thing to see that we are naturally bringing up a very eco-friendly generation of children.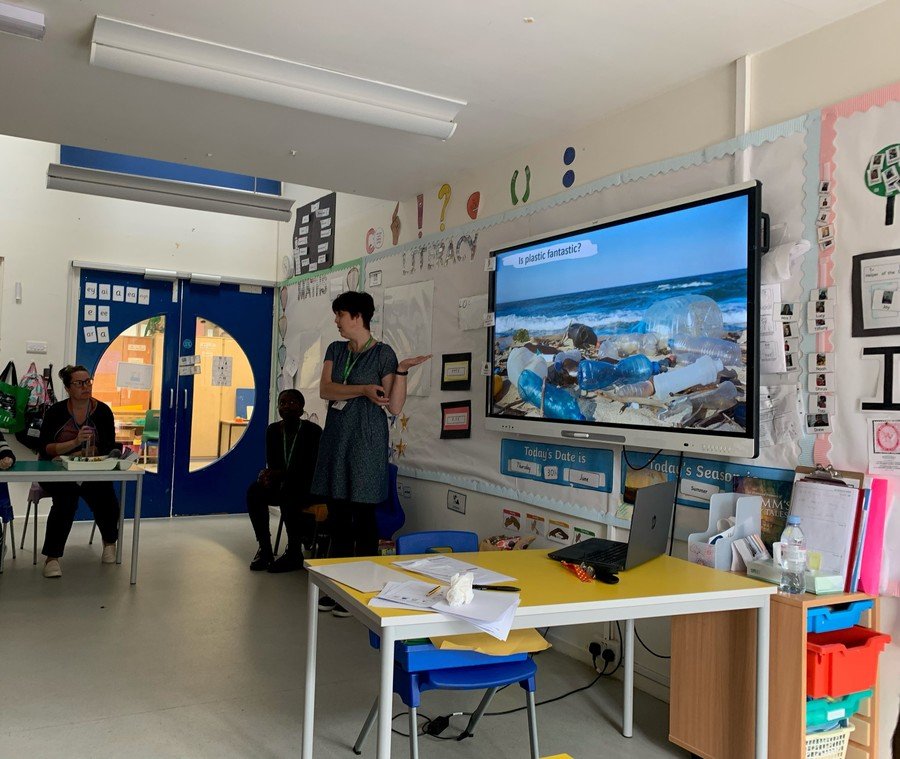 Rainbow Forest School
The children learnt how to put up a tent in the forest school and thoroughly enjoyed this activity and cannot wait to tell stories around a fire.
Music 2022
This year we were given the opportunity, to have two very accomplished Music teachers attend the department and take part in a half-term of structured Music lessons for the children. Those who engaged have thoroughly enjoyed and flourished in this extra activity, so much so, that they performed in an end of year concert for parents to attend. With great success and parent's contribution we are now able to provide keyboard lessons to those who thoroughly enjoyed and engaged with this activity.
Rainbow At Mk Springers
Children in the Rainbow and starlight class had a great chance this year to go to gymnastics at MK Springers, who were amazing and gave our children lots of opportunities to engage in structured and informal gymnastics.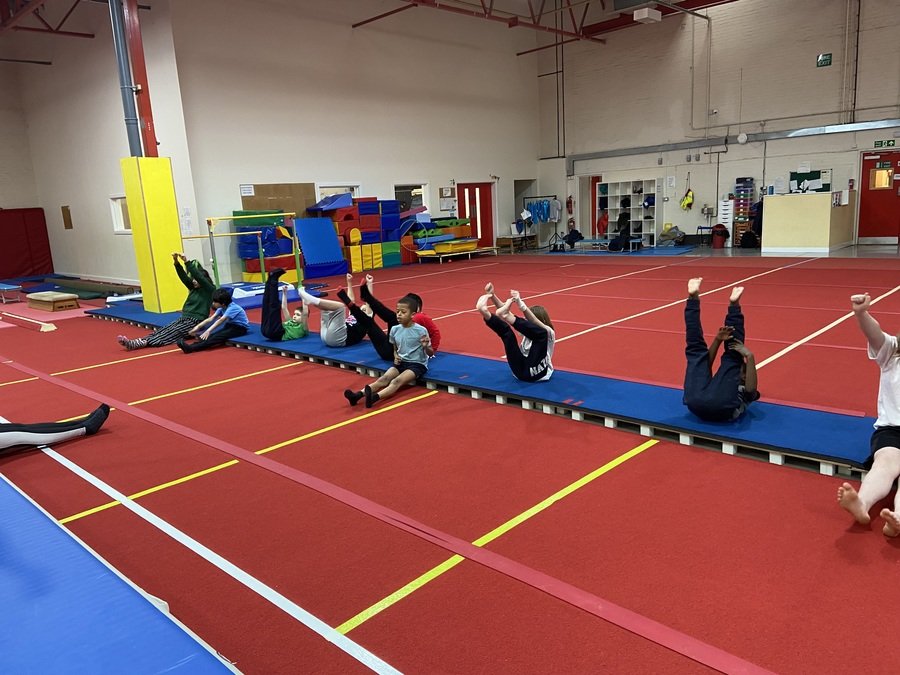 Starlight & Moonbeam exploring Art!
Summer Forest School.
Our children adore their Forest School every week and this week was no exception with lots of smiles and loud voices of excitement.
Free Flow
Our children enjoying their afternoon Free Flow as part of the CATHS curriculum, to promote use of language, through engaging activities. Well done to our children and team!
Rainbow Residential Trip March 2022!
We took the children to Coalport in Telford to see the Victorian and science Museum, where we learnt all about Victorian life in an immersive walk-around village, the magic of engineering and the history of it. Please see the following photos we captured of our children and some of the landmarks they saw along the way.
Forest School 2022
Our Children's weekly forest school, lead by Mrs Penwell has been a great success. Currently our children have been learning about insects, bugs and how to grow their own plants from seeds. They are amazed by the natural world and this is something we wish to encourage not only at school but at home, as part of our 50 experiences and hope you have as much fun doing this, as we have so far this year.
Parents- Don't forget to check out more photos and information on your child's progress on the 'Evidence for Learning Family' app.
Spring Flowers
It is a joy to see (pictured below) that we are nearing spring!
These flowers were planted by our Rainbow children last year and are finally flourishing. We couldn't ask for a more beautiful welcome every morning to our main reception for staff and visitors. This is not only a beautiful welcome but a daily reminder of the wonderful children's hard work who who planted them.
World Book Day 2022!
The children at the Department have made an excellent effort dressing up as their favourite characters for World Book Day. We have uploaded some of the photos (above) for you to see the marvellous creations, costumes and even the teachers joining in on the fun. We hope to upload more for pictures for parents to see on our new and upgraded app, 'Evidence for Learning'.
2019-Moonbeam Messy play afternoon.
2019- Natural History Museum To London.
Wow, what an amazing trip! Our Rainbow Class were so lucky to venture out to London to the Natural History Museum. The children were amazed by the prehistoric age of dinosaurs.